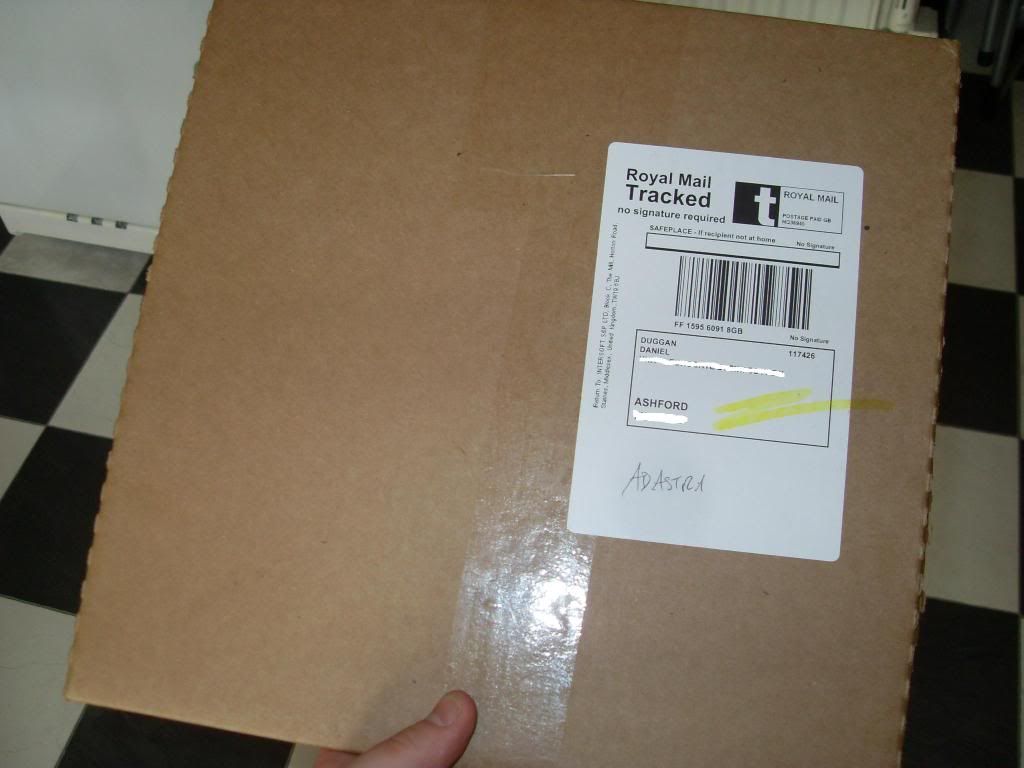 I haven't got many records in the mail recently, everything I ordered over the past couple of months has mostly been pre-orders so I'm now waiting on almost 20 records and I just ordered anothe 5 in the A389 pre-order, but it's no big deal, something to look forward to eh? Today was the first in the long line and the one I've been looking forward to most, I've held off downloading it from the blogspots and haven't listened to it anywhere else online as I wanted to bust it out on vinyl, it's on as I type this and I'm very into it, but this isn't a review, I'll leave that to Nate. There'll be plenty of people posting on their blogs and tumblrs about this so I know I'm not doing anything too original here, it's more of a way to catalogue what I've bought and a way of keeping track on how I waster my money.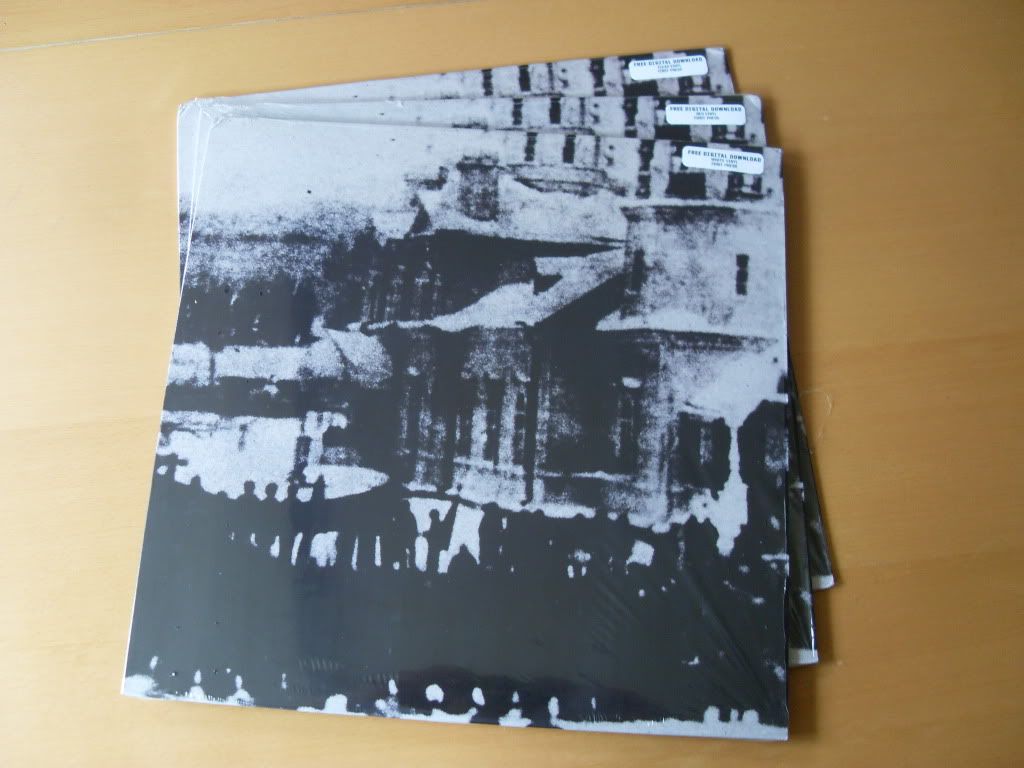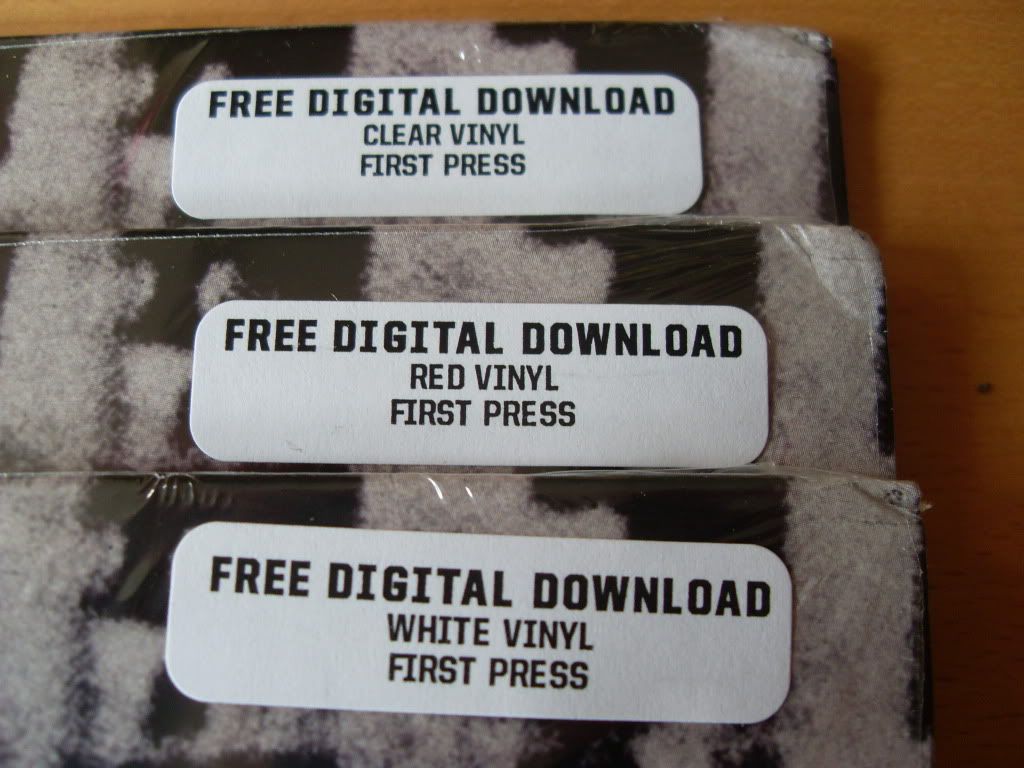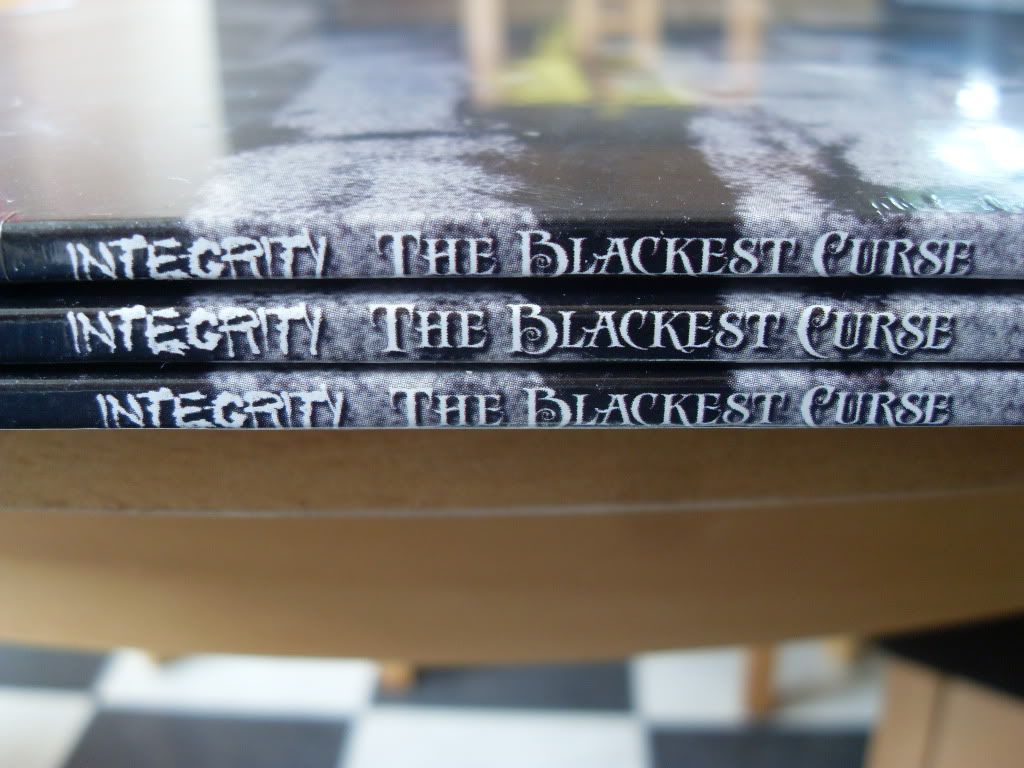 I saw Deathwish Inc had put the pre-orders up on evening when I was doing a Pacific session with the lads, iPhone in hand I set about compiling an order for one of these but with shipping it wasn't worthwhile for just the one, so I threw in for 3, not knowing any of the pressing info at all. Turns out that was the magic number as that was the number of variants Deathwish had on offer, but they didn't release the pressing info until a few weeks ago. I know there'll be some limited copies knocking around and possibly even a band only press so I'll keep an eye out for that in the future.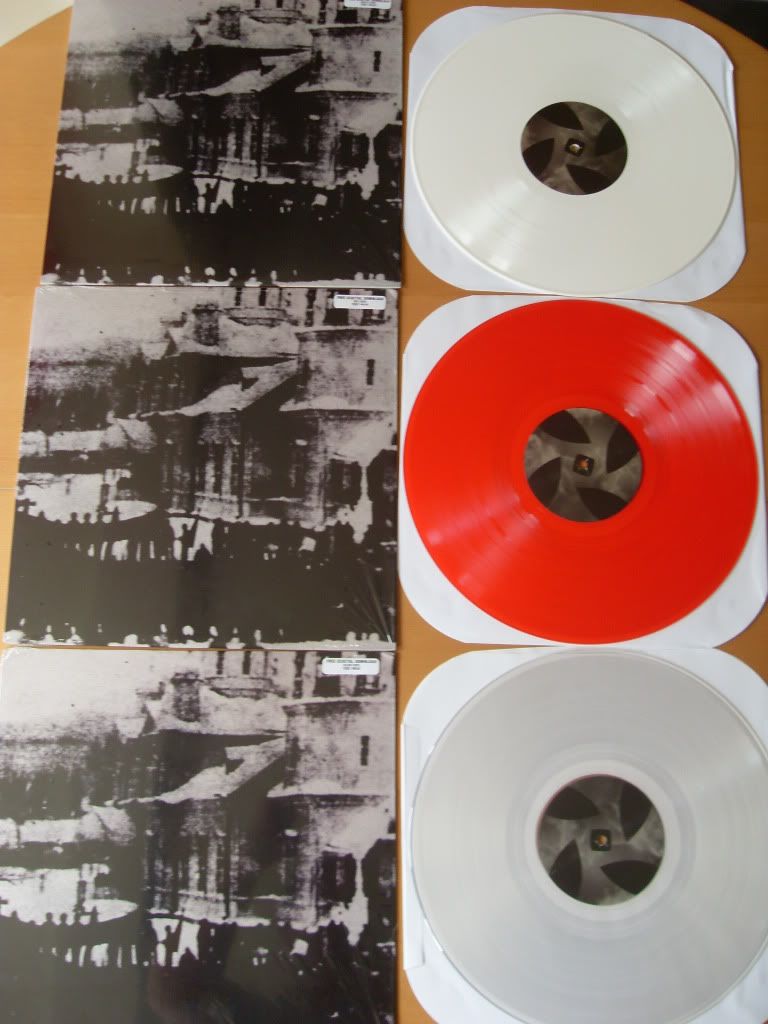 Artwork wise we're talking super minimalist, I don't know exactly what the image is from but that is pretty much all you get, there is the skull on the front in invisible ink and the song titles on the back also in invisible ink, looks nice but can't get it to show up with my shitty camera. No liner notes, band members or thanks list, lyrics are notably absent too, looks like I'll be getting them on the internet then. That's the only thing I'd change is to have the lyrics, but it's Integrity and they're not known for putting the lyrics in their records.
Record colours are very tastefully selected, I'm a fan of one colour records, clear or opaque, half and half/tri colour is good too. It's not that I don't like splatter/marble, it can be very effective but keep the amount of colours used to a minimum, having 3 different colours splatted on a white background just gets mixed up and looks like an artists mixing palate. I don't know, I think it's the cool thing to do, maybe once a band has put out their first 7" they'll get the kooky records out of their system and they can put a full length out on a good old white LP.
Red out of 300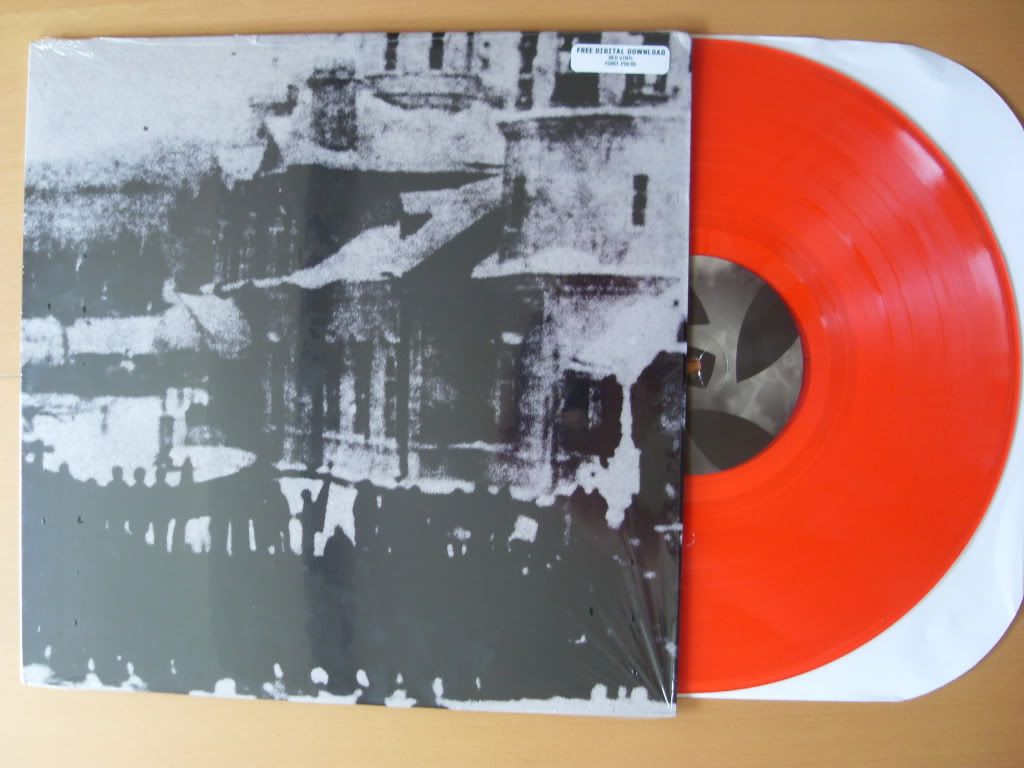 White out of 700
Clear out of 1000 (this came with a sticker for this record and the Starkweather one)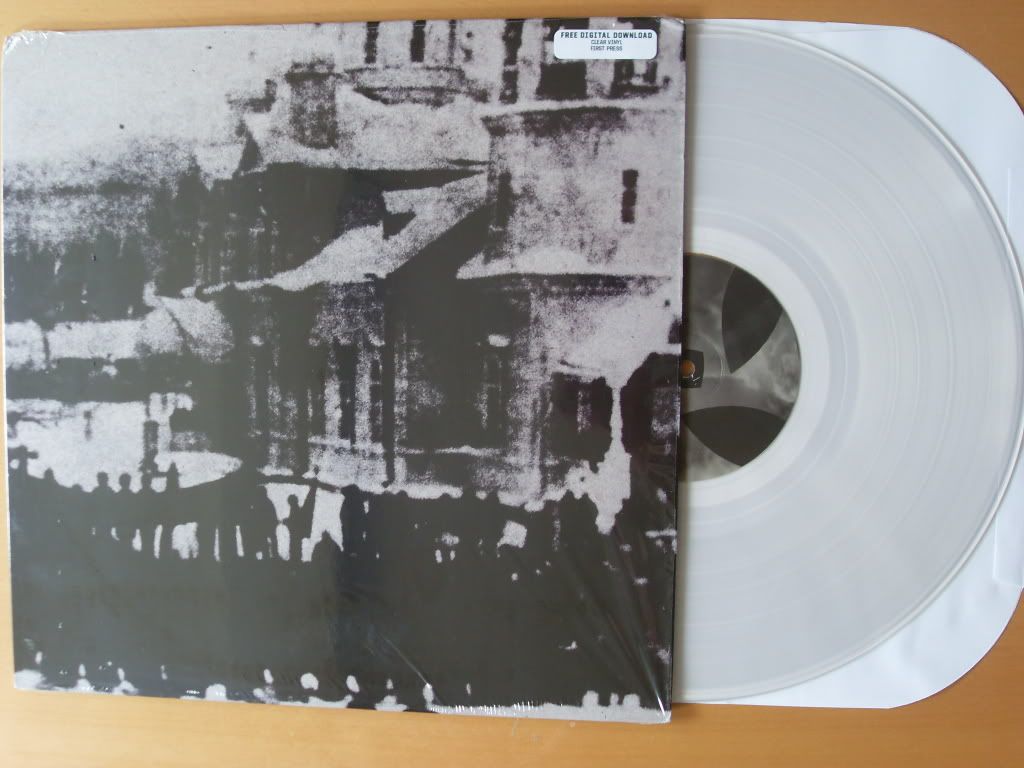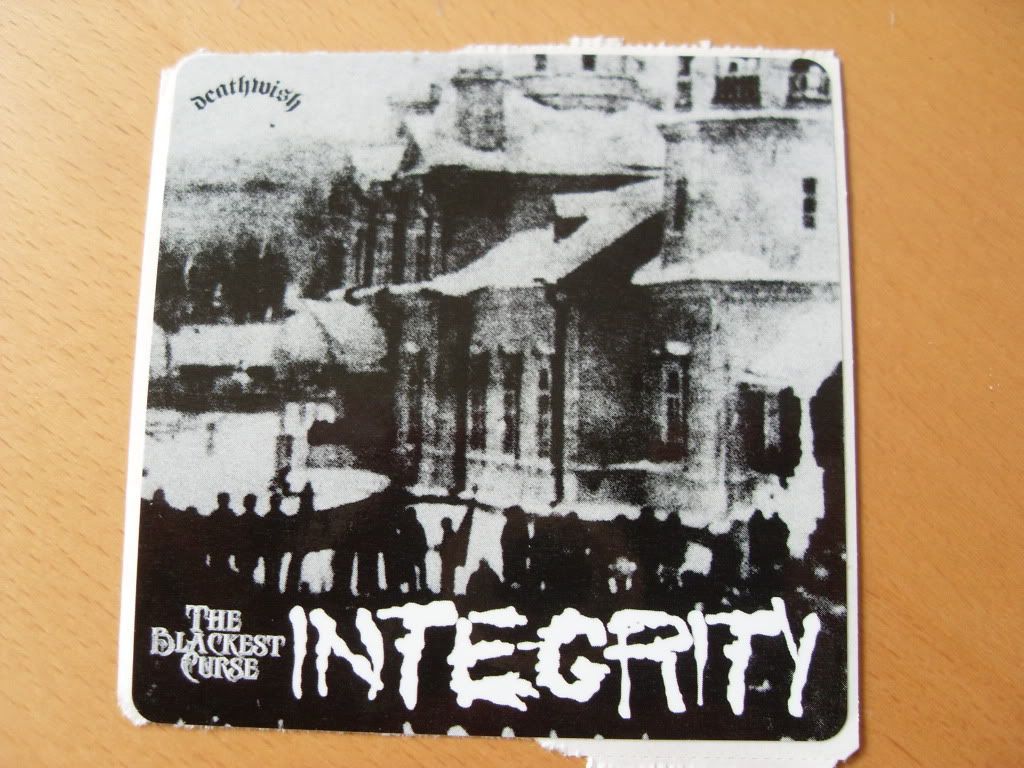 Side A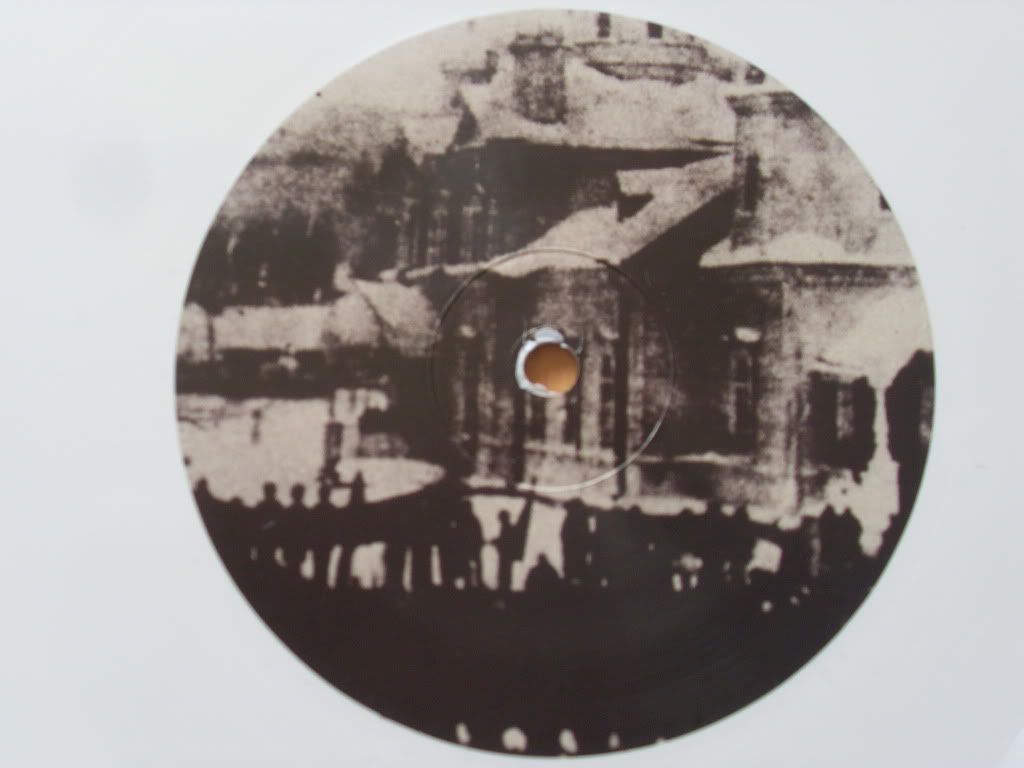 Side B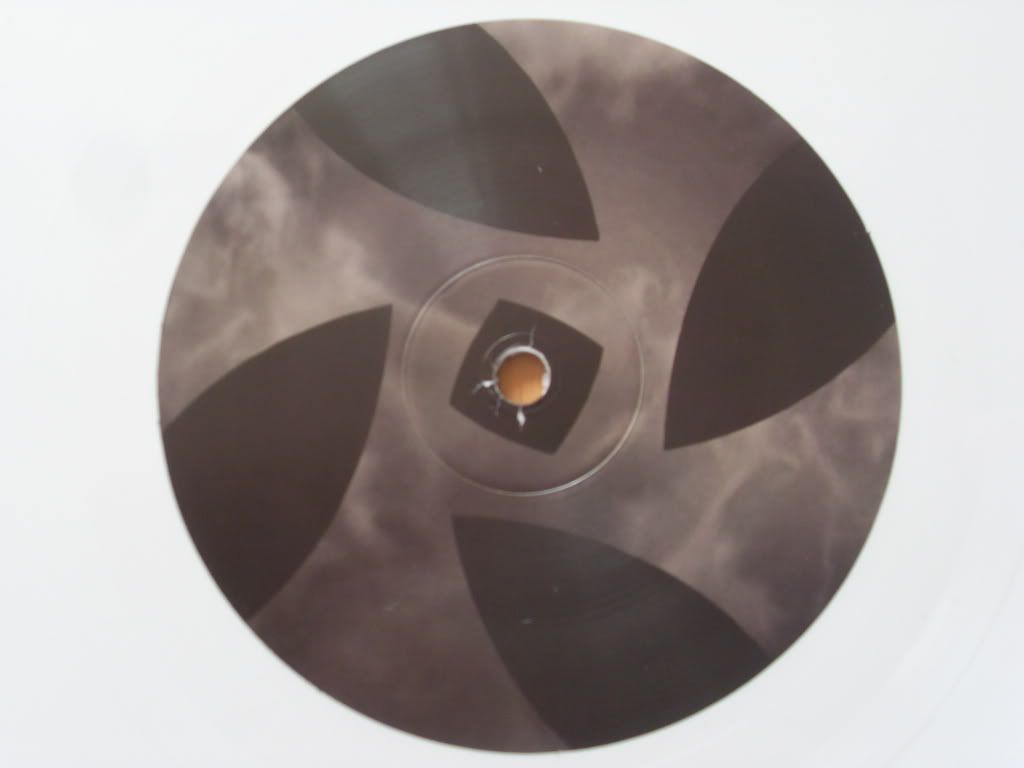 Insert (this'll get framed soon methinks)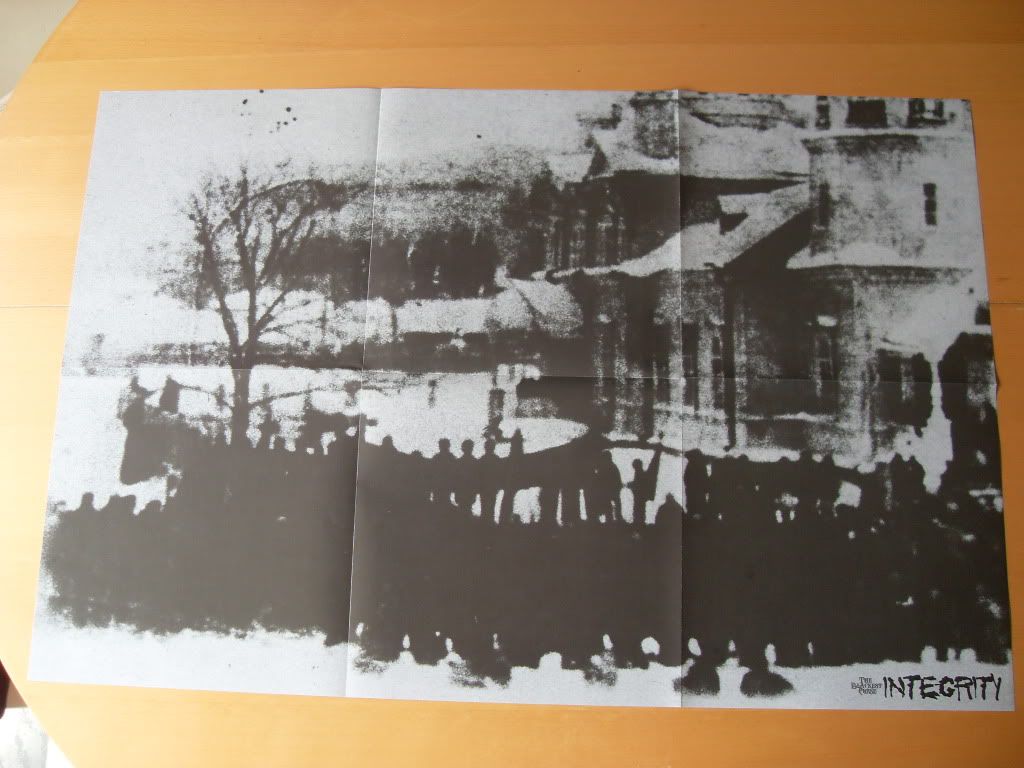 Also I've not had an update in a while but I thought this was a good post to put this in, screen printed poster from the London show on May 29th. Thing cost me a tenner, but it's a decent size poster and on nice thick paper. Mine didn't have a rectangle ripped out of it like some other people I know, must have been a bunch of stoners hanging by the merch desk then. This was my first time seing Integrity live, I missed out on them in '03, I think we were playing shows on most of the gigs I would have been able to get to, and I missed them on the Converge tour, but I hear it wasn't too great on those shows. They played a greatest hits set, nothing written after 1999 which is slightly disappointing, but I can understand that, Taste My Sin wouldn't have gone a miss though. Rot In Hell and Never Again played, I missed half of NxA's set but they got the reaction of the night, blew me away, RIH should be whipping up a shitstorm in the pit when they play but it didn't happen, a great shame as they were tight as fuck and have Charlie Manson on guitar, best band in the UK right now, believe.